Why Coconut Oil Makeup Remover?
Virgin coconut oil is a natural moisturizer, but it's also a makeup remover. In addition, coconut oil dissolves water-resistant substances in eye shadow and mascara. It can remove them from the skin and lashes.
Unlike many traditional chemical removers, it will leave your skin softer and younger-looking. After a long day, coconut oil is a brilliant and effective way to remove makeup. The oil not only attracts dirt and buildup, but it also acts as a natural antibacterial agent.
Benefits Of Coconut Oil Make-Up Remover
Coconut oil is high in fatty amino acids and has moisturizing properties. As a result, coconut oil is an excellent makeup remover. Let's look at the advantages of coconut oil.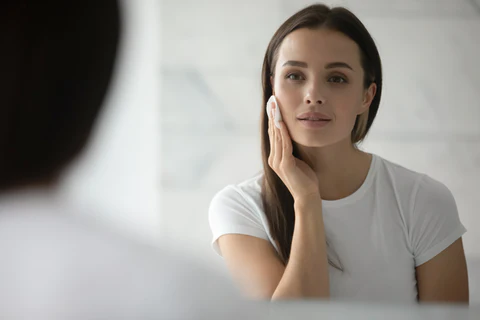 Moisturizes Skin
It works similarly to any oil-based moisturizer in that it traps water in the skin, resulting in a hydrating effect. Many people enjoy the scent and texture.
If you are prone to acne breakouts from other heavy moisturizers, coconut oil will most likely have the same effect. This is an excellent natural 'anti-ageing' moisturizer.
Deep Cleanses
For a variety of reasons, coconut oil is an excellent cleanser. Because of its lauric acid content, it has traditionally been used to cleanse skin and hair.
Lauric acid is a fatty acid in this oil, containing both saturated and unsaturated fats. Coconut oil absorbs quickly and, when washed away, leaves skin feeling incredibly clean.
Maintain Skin Sebum Level
Although the hydrating properties of coconut oil can benefit your skin in various ways, coconut oil is known to be comedogenic and may cause acne breakouts in oily skin.
Aside from softening the skin, coconut oil fatty acids mimic the skin's natural sebum, which aids in regulating and balancing the sebum level in the skin.
Natural Without Any Harsh Chemical
Coconut oil is a natural moisturizer and skin cleanser. The harsh chemical provides immediate results but can cause long-term problems.
Virgin coconut oil has been shown to suppress inflammatory markers while protecting the skin by improving skin barrier function. Coconut oil is a natural product that can replace chemical products.
Soothes The Skin
Coconut oil is high in medium-chain fatty acids, which help your skin retain moisture while making it look and feel silky smooth.
Coconut oil, when absorbed into the skin and connective tissues, helps to reduce the appearance of fine lines and wrinkles by keeping your connective tissues strong and supple.
How To Use Coconut Oil As Makeup Remover
Makeup removal can be time-consuming, and chemical products can cause skin irritation and infection. Let's fix that with these three homemade coconut oil makeup removal methods.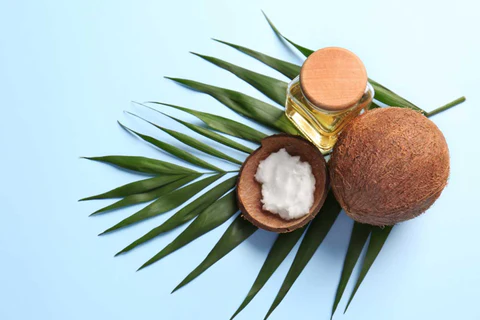 Recipe 1: Coconut Oil Make-Up Remover
This straightforward mixture of coconut and olive oil increases skin evaporation, making makeup removal easier.
Ingredients
Recipes To Remove Make-Up
1/4 cup of solid coconut oil should be scooped into a small basin. To help loosen it, rub the coconut between your palms. Whip the coconut oil until frothy using a whisk or a hand-held electric mixer (1 to 2 minutes).
Repeat the process to include 1/4 cup olive oil until everything is well mixed (another 1 to 2 minutes). Fill a container with a lid with the contents. It'll be dripping wet.
Face: Apply a thin, uniform coating.
Apply a slight coating of makeup remover to the eyelids using a cotton swab to eliminate eye makeup, including eyeliner and mascara.
Makeup removal should be gently massaged into the skin using a warm, soft washcloth.
As part of your regular skincare routine, rinse and moisturize.
Recipe 2: Remove Makeup With Coconut Oil & Aloe Vera Gel
This is an alternative method for naturally removing makeup and achieving flawless skin. This mixture provides further moisturization in addition to makeup removal.
Ingredients
Virgin Coconut Oil – ¼ Cup
Aloe Vera Gel – ¼ Cup
Honey – 3 Tablespoons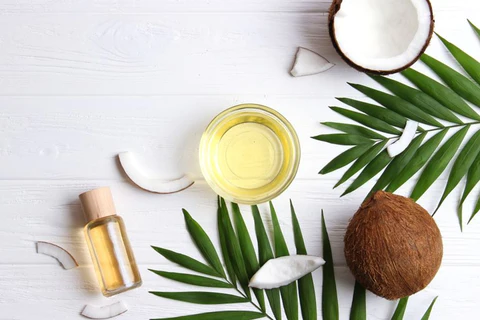 Recipe 3: Remove Make-Up With Coconut & Almond Oil
Tea tree oil gives this makeup remover mixture an extra kick. This mixture, like the first, dissolves makeup while softening and smoothing the skin and removing the fungal infection.
Ingredients
Virgin Coconut Oil – ¼ Cup
Sweet Almond Oil – ¼ Cup
Tea Tree Essential Oil – 1 Teaspoon