Bath and body works is a renowned brand when it comes to shower gels, handmade soaps, and candles that smell great. One of their precious offerings is scented candles that are refreshing enough to make your day. The aromatic properties of these candles prove to be stress-busting.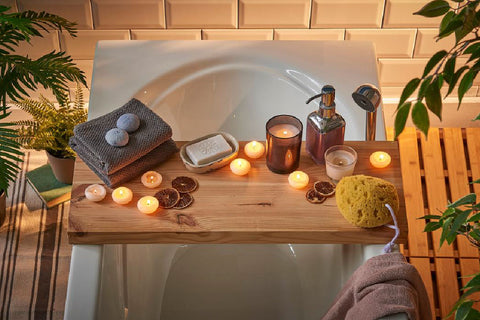 The best bath and body works candles also come in different varieties. In this guide, we will look at the top 10 bath and body works candles that release mesmerising fragrance on being lit!
Top 10 Bath and Body Works Candles – Scented Candles
All the best bath and body works candles are worth trying. However, to choose the best, we had to go through hundreds of products. Apart from scent, we also emphasised on creativity, aesthetics, and other aspects of these candles. We also checked the customer reviews on their sites and knew which ones to try. Here are the top 10 bath and body work candles that you can get for your living spaces:
1. Twisted Peppermint
Twisted Peppermint is a premium offering of the brand and has a wonderful fragrance of peppermint and woodsy scent of Christmas trees. Therefore, it is an ideal scented candle that can be used on Christmas eve and other auspicious occasions.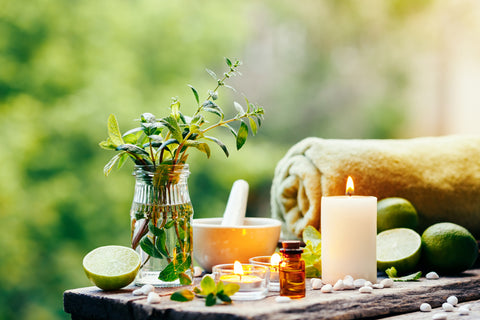 It is also one of the best bath and body works candles because it has received 4.5 stars from 101 reviews which is a mind boggling achievement for any product!
2. Vanilla Bean Noel
Sometimes, you just feel like indulging in sweet, creamy, and delicious scents to uplift your mood. The Vanilla Bean Noel has the pure scent of vanilla beans that remind you of the delicious cakes and vanilla ice creams you may have relished over the years.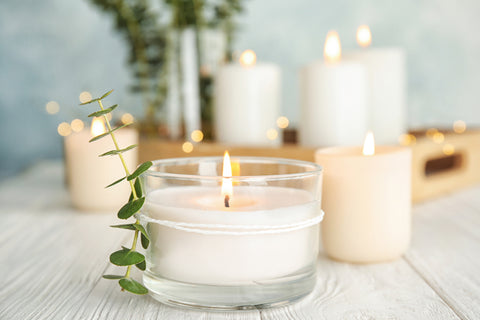 It smells exactly like Vanilla cookies but has a much deeper and intense scent that lingers on your mind. The icing on the cake is that it has got 4.6 stars from 126 reviews as of now!
3. Frosted Cranberry
When it comes to fruity scents, cranberry is surely among the top notes! The Frosted Cranberry scented candle from bath and body works contains an amazing combination of apple, iced cranberries, and woodsy aromas.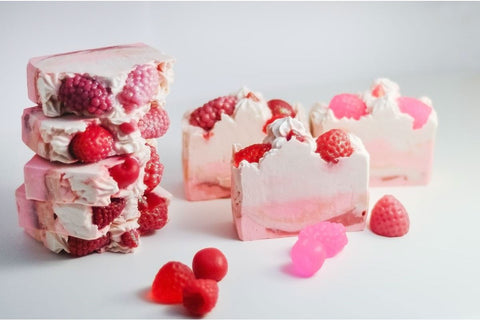 They kindle a passionate and romantic scent in the surroundings that newly wedded couples would love to have in their bedrooms. It has received 4.7 stars from the 106 reviews which establishes the fact that it is one of the top bath and body works candles!
4. Eucalyptus Spearmint
Eucalyptus Spearmint contains the perfect balance of minty, fresh, and green notes that your mind needs when you feel stressed and low. It eases the thoughts and makes you feel at home instantly.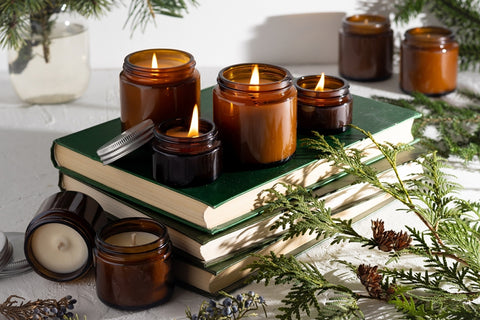 Due to these reasons, this amazing bath and body works candles has received 4.8 stars from an unbelievable 427 reviews. It is surely one of the best bath and body works candles out there!
5. Mahogany Teakwood
People love the woodsy and elegant notes of Mahogany Teakwood. Though it has a powerful aroma that feels masculine, it is equally popular among men and women due to its deep enchanting notes. It is made of essential oils that spark an energetic environment when the candles are lit.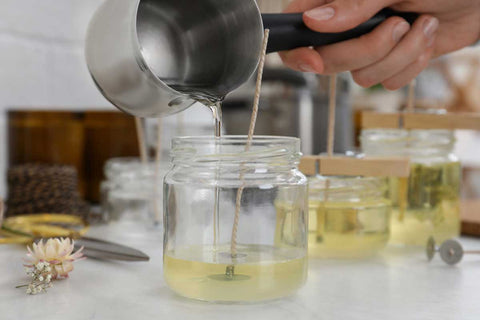 Don't miss to try it is one of the best 3 wick candles from bath and body works! The 229 reviewers have provided it a cumulative of 4.7 stars which itself is a tremendous acknowledgement for this product!
6. Eucalyptus Tea
Eucalyptus Tea is one of those rare scented candles that everyone in your house will prefer to have. Its sweet and classic fragrance has an universal appeal that eases your stress and makes you feel comfortable.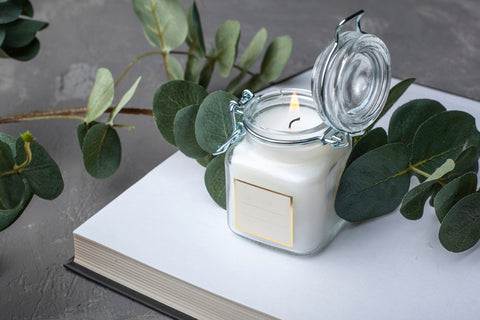 The perfect floral, fruity, and calming scent of this scented candle can make you feel better after a tiring day at the office. Due to these attributes, it is surely one of the best bbw candles! Eucalyptus Tea has received 4.6 ratings from the 187 reviews as of now!
7. Berry Waffle Cone
Berry Waffle Cone is that perfect scent that gives you the pleasure of being at home on a pleasant summer evening! It has the sweet aroma of berries and the bright heart warming scent of waffle cone. Finally, it has the creamy vanilla delight to fulfil your sweet cravings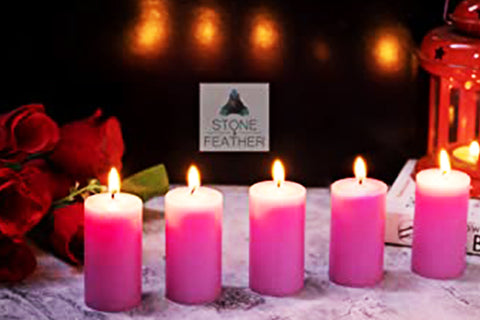 It makes you feel as if you have entered an ice cream shop filled with delicious flavours. Berry Waffle Cone is one of the top bath and body works candles for foodies and ice-cream lovers! On the top of it, it has received 4.5 stars from the 93 reviews as of yet.
8. Champagne Toast
Toasting a champagne feels like you have won everything! The same enthusiasm can be felt while lighting the Champagne Toast scented candles from bath and body works. It has a fresh and romantic scent with a tinge of fruitiness.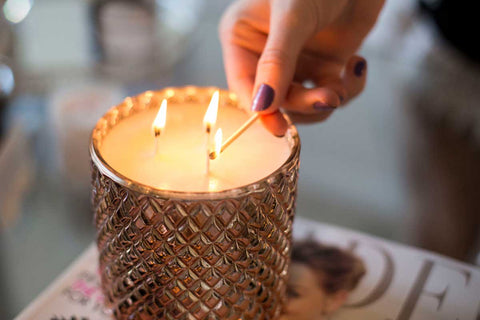 It oozes the scent of fresh strawberries that are sprinkled with quality Champagne. It could be the ideal scent to fill your rooms during New Year's Eve or on birthdays and anniversaries! Moreover, it has also received a whopping 4.7 stars from 621 reviews!
9. Lavender Cedarwood
After all those fancy names, we finally have the blend that most scent lovers crave for. The balanced woodsy scent of cedarwood with a hint of spice and fresh floral aroma of lavender flowers makes it a special mention in this list of best bath and body works candles.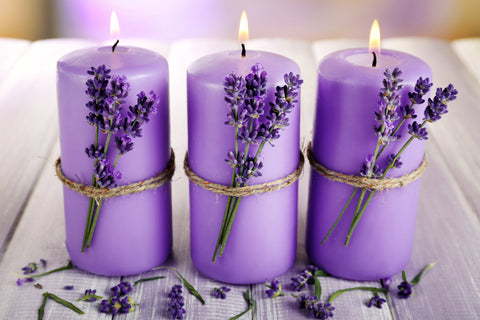 It feels wonderful to have such a balanced and relaxing scent that also lits up the ambience with its alluring light! This amazing product has received a cumulative of 4.7 stars from 89 reviews.
10. Frozen Lake
The freshness of a frozen lake can just be imagined because not everyone has witnessed it in real life. However, the delicate blend of juniper berries, lavender leaves, and eucalyptus will make you feel like you are right there standing and gazing at the vast frozen lake!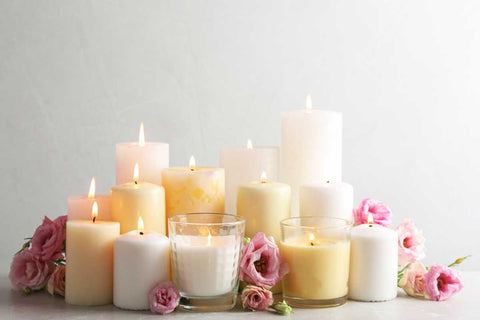 To make it more tempting, the candle jar has the exact shade to go with the name. It is not surprising to know that it has got a perfect 5.0 stars from the 2 reviewers who have used it!
How to Make Bath And Body Work Candles at Home?
You need to purchase scented candles from anywhere, if you are passionate about making DIY candles. To make scented candles you need candle wax, wicks, fragrance oils/essential oils, and candle moulds. You can find all these candle making supplies at discounted rates on the official website of JINDEAL INC. Now, let's see the candle making process in detail!
Ingredient list:
Soy Wax – 1 Tablespoon
Lavender Essential Oil – 2 Tablespoon
Double Boiler Pot – 1 Tablespoon
Candle Wicks – 2 Wick
Wick Centering – 5 Wick
Candle Moulds or Containers – 1 Mould
Follow these steps to make scented candles at home:
Step 1: Prepare the container : You can set your candles either in candle moulds or containers. It is convenient to set candles in containers because you don't have to remove the candles after setting. Prepare the container by cleaning it nicely. We will use candle jars that can hold up to 16 oz wax here.
Step 2: Start melting the wax : Measure out the contents of wax, fragrance oils, and other ingredients that you want to use in the scented candles. You can also add dried flower petals to give more aesthetic beauty to the candles. Now, add the wax in a double boiler setup and start melting it. Once the wax has melted completely, you may stop heating it further.
Step 3: Add the fragrance oils : After cooling the wax a little, you can add the fragrance oils of your choice. You can also add an essential oil blend to get a stronger fragrance when the candles are lit.
Step 4: Set the candles : Now, it is the time to pour the melted wax in the candle jars! However, before that, do not forget to attach the candle wicks. Use the wick centering device to ensure that the wicks do not move away while pouring the wax. Finally, pour the melted wax in the jars and allow them to set completely. Start using the scented candles after a couple of days!
Conclusion
These were the 10 top bath and body works candles that you must try whilst in different settings and mood! You can also explore them when you are feeling low and moody. Share your own feedback if you have tried any of the bath and body works candles before!
At JINDEAL INC, we provide the best supplies for scented candles like candle wax, candle wicks, essential oils, and fragrance oils. If you are interested in making scented candles at home, you can purchase the candle making supplies from their portal at affordable prices!