If you ask someone to describe the scent of summer, you're bound to get various responses—some might say salty air or ocean breeze, while others might think of spring flowers or freshly picked herbs, or perhaps lemony citrus and lush greenery. The fragrance is personal, but no matter what bouquet you prefer, an elegant scented candle is a great way to bring the scent of summer into your home.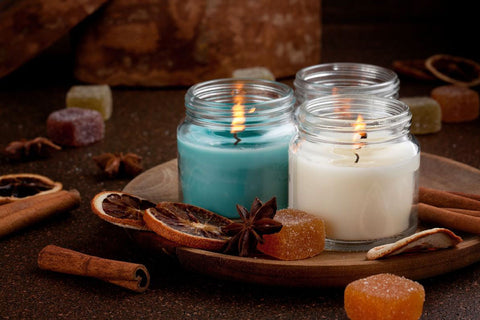 A scented candle instantly changes the atmosphere; it's a quick and easy way to update your home for summer. Depending on your mood, you can also choose different aromatic candles; for example, you might want an uplifting, sunny scent during the day and then a soft woodsy, or amber-focused bougie for a dinner party or cozy evening at home. Let's look at the best scented candles for summer and learn how to make scented candles.
Top 10 Best Scented Candles For Summer
Scented candles are a fantastic way to fill your home with an enticing aroma and numerous therapeutic benefits. Let's take a look at the top ten scented candles for summer.
1. Lavender-Scented Candles For Summer
In candle making, the lavender essential oil has an alluring delicate, sweet scent that is floral, herbal, and evergreen woodsy all at the same time.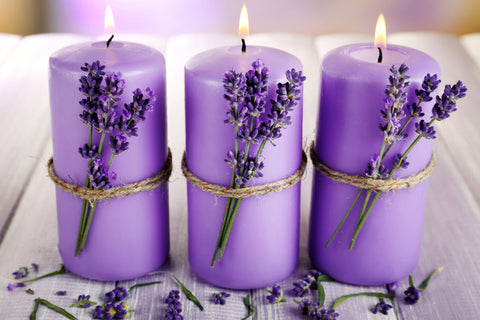 These soft powdery, smokey aromas relax your mind and body. A lavender-scented candle is sure to evoke memories of summer vacations.
2. Lemon-Scented Candles For Summer
This lemon scented candle for summer is an ideal choice for a more subtle, natural scent. This candle has a distinctly clean, sharp, and citrus scent, and the fragrance has a smoother, creamier aroma that will make your candle smell fantastic.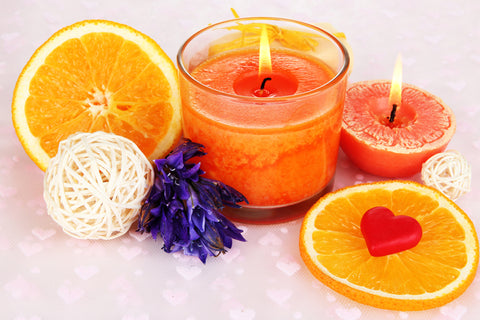 Lemon-scented candles boost your mood. This scented candle revitalizes and soothes your mind and nerves.
3. Strawberry Cream Scented Candles For Summer
Strawberry cream-scented candles have distinct fragrances that combine to create something truly magical. Strawberry oil candles have a sweet caramel scent. It has fruity-green and flowery-spicy undertones.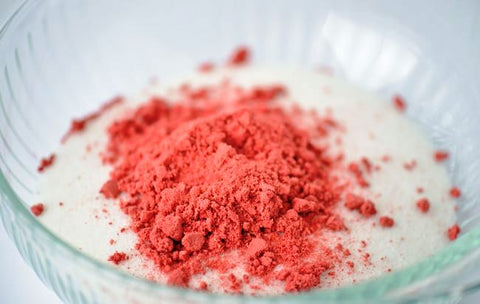 Strawberry cream-scented candles have therapeutic properties that help you clear your mind and breathe better.
4. Chocolate Fragrance Scented Candles For Summer
With a chocolate fragrance-scented candle, your summer will never end. This candle has a pleasant scent that includes sweet and floral notes.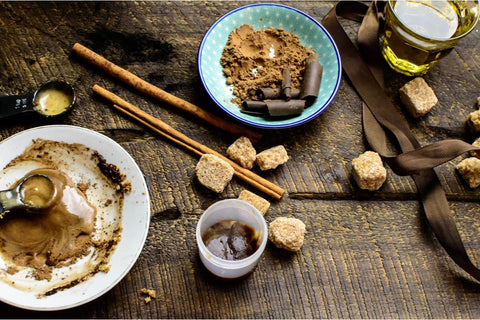 The aroma of a chocolate-scented candle has been shown to increase heart rate, improve breathing, and calm the nervous system.
5. Honey & Milk Scented Candles For Summer
Invigorate your senses this summer with the sweet, fresh, flowery, powdery, musky, and sensual fragrance of honey and milk-scented candles.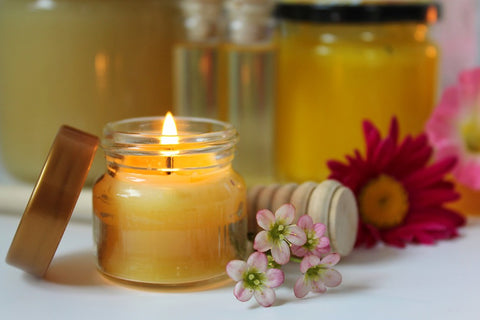 When you are anxious or stressed, this candle will lower your heart rate and blood pressure and relax you. Regular use provides a plethora of additional therapeutic benefits.
6. Green Lush Scented Candles For Summer
Not only does the green lush scented candle for summer have an enticing aroma of lush green, vetiver, and woody notes.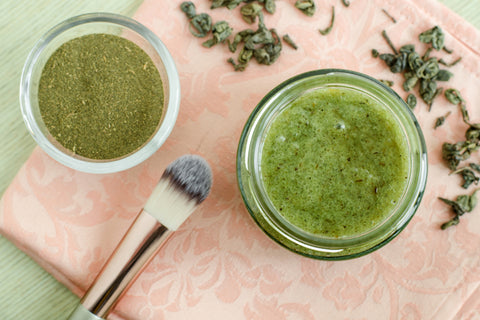 This scented candle improves concentration, relieves stress, relaxes the mind, improves memory, and even boosts mood. Using green lush scented candles will refresh and remind you of your fun summer memories.
7. Honeysuckle-Scented Candles For Summer
Honeysuckle summer-scented candles are perfect for backyard barbecues and pool days.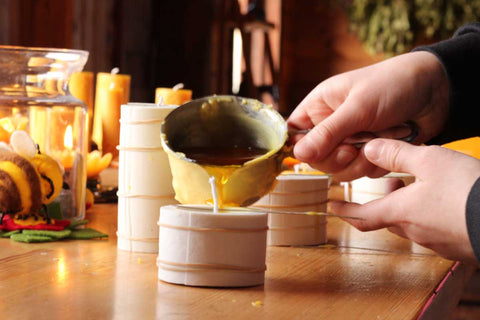 This summer, fill your home with the heady and nectarous aroma of this scented candle, a little like jasmine tinged with vanilla. A honeysuckle-scented candle improves mood and memory and reduces stress.
8. Saffron Scented Candles For Summer
Saffron-scented candles will transport you to a summer breeze. The scent of this scented candle is dark, leathery, and spicy, with tarred effects and a hint of honey.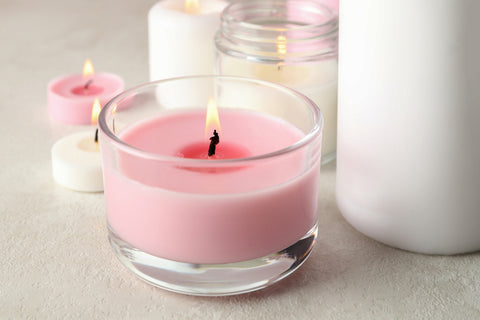 By activating the limbic neural network in the brain, which is willing to take responsibility for memory and learning, inhaling saffron-scented candles can help focus the mind.
9. Cocoa Butter Scented Candles For Summer
Nothing quite says summer like freshly made cocoa butter-scented candles. The aroma of scented cocoa butter is similar to that of chocolate. It also gives your candles a firm texture.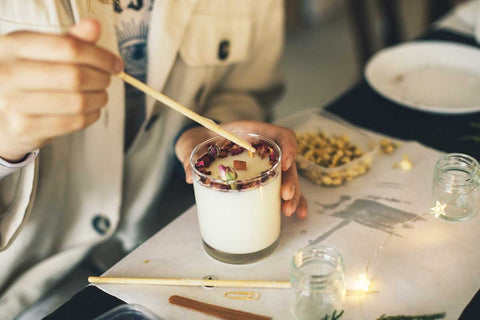 Cocoa butter aroma improves breathing patterns, blood pressure regulation, anxiety reduction, and stress management.
10. Mogra Scented Candles For Summer
Summer lovers of luxury will appreciate mogra-scented candles. This scented candle's jar fills your home with sharp notes of fresh mogra, flowery yet effervescent and green.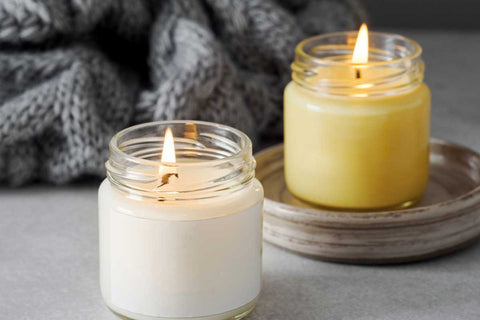 This scented candle was surrounded by a cream warmth that reminded you of hiking in the forest in the summer. Mogra-scented candles have been shown to alleviate stress and depression.
How To Make Scented Candle For Summer In Easy Steps
What person does not adore candles? These candle recipes will demonstrate how to make candles at home with all-natural ingredients. Scented candles infused with essential oils are the ultimate relaxation gift and the ideal use for old mason jars. All you need are wax, wicks, and essential oils.
Ingredients To Make Scented Candle For Summer
Instruction To Make Scented Candle For Summer
Step 1: Melt soy wax in a pot over low to medium heat. These should melt quickly, but if it takes longer than a few minutes, raise the heat slightly. Use a wood stirring tool to stir.
Step 2: Add 80–102 drops of your preferred essential oils once it has melted (We have mentioned our favorite above). The quantity depends on the kind and strength of the essential oils.
Step 3: A small amount of wax is used to secure wicks to the bottom of Mason jars.
Step 4: Affix the wick vertically to a horizontal pen or chopstick.
Step 5: Repeat this process until all mason jars are filled with wax. Depending on the size of the mason jars, you might have some wax left over.
Step 6: Until firm, let stand (about 1 hour)
Step 7: To get the appropriate length, trim the wick.
Conclusion
In conclusion, scented candles are an excellent way to refresh your mood this summer while reaping numerous health benefits from essential oils. Making candles is another amazing stress-relieving hobby. Make some of the best-smelling candles with ' best essential oils. Visit jindeal.com for the best candle-making supplies and essential oils at the best prices.