Selling candles from home is not a big deal if you have got all the essential candle making supplies. To increase your candle sales from home, you can set up a website or mobile app. Selling candles online is not only much easier but also profitable. The best selling candles in the world are the scented ones that emit mesmerising scents on being lit.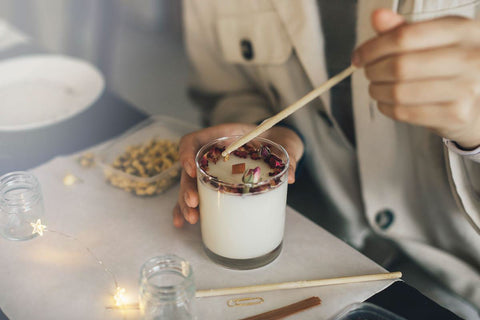 The cost of making candles depends upon the quantity of candles you are intending to make. However, if you select the price point smartly and employ some clever tactics to reduce the production cost, you can earn a decent income from selling candles. For example, you can use the empty glass jars of your kitchen as candle jars. Or else, you can melt the unused candles of your home to make alluring scented candles. In this article, we will study the types of candles that are the best for selling from home. We will also look at the candle making process in detail.
What Type of Candles Sell The Best?
Decorative, scented, unscented, and all other types of candles have their own market. Choosing the candle types can be tricky if you are a beginner. You should choose the ones that suit your candle making business. However, let's first see the most relevant candle types in today's times!
1. Soy Wax Candles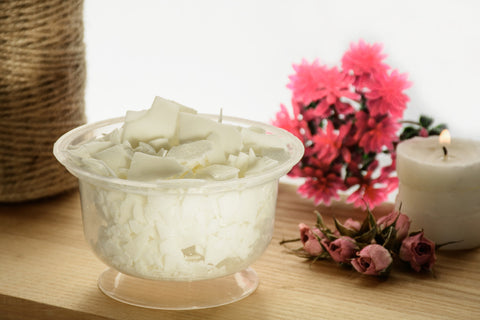 Soy wax is preferred for making candles because of its slow burning rate. Soy wax also burns without releasing any soot due to its clean burning ability. This makes it a perfect option for selling candles from home.
2. Paraffin Wax Candles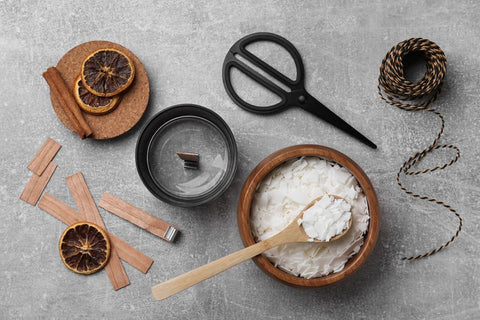 Paraffin wax is widely used for making candles as it is completely odourless and colourless. The flame emitted after burning paraffin candles are usually brighter than the flame emitted from other types of wax. However, they release more soot than soy wax candles.
3. Unscented Candles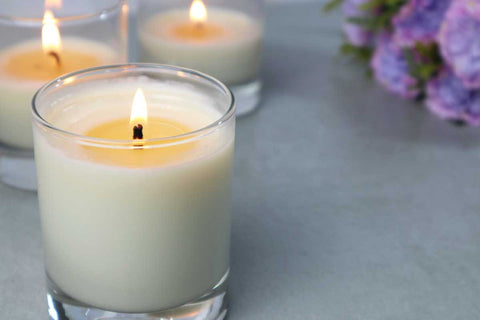 Unscented candles are preferred by those who are not interested in using scented candles. The people who use candles as a source of light mostly used the unscented candles as they are cheaper and easily available at both offline and online markets.
4. Decorative Candles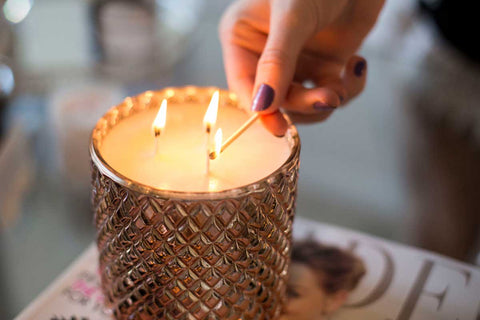 Decorative candles are used to bring more aesthetic appeal to your decor. They are available in different types of designs, colours, shapes, and sizes. Special kind of decorative candles that are to be used for birthdays, anniversaries, Christmas, and other occasions are available in the market.
5. Jar Candles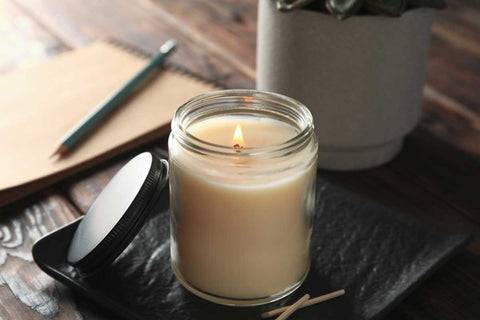 Jar candles are the ones that are manufactured in glass, ceramic, or metal jars. The jar candles are preferred because they do not waste the wax. They also provide light without creating any smoke. Both scented and unscented jar candles can be found in the online and offline markets
How To Make Candles At Home To Sell in Easy Steps?
You must learn the art of candle making before starting candle sales from home. Gather all the candle making supplies like candle wicks, fragrance oils (for scented candles), candle jars, wax, wick centering devices, candle moulds (if not using jars), etc. first. All these supplies can be found on the official website of JINDEAL INC at wholesale rates. After that, you can focus on the candle making process.
Direction: Step-By-Step Process
Follow the below steps to understand the candle making process:
Step 1: Heat the wax in a double boiler or microwave oven. Around 16 oz of candle wax would be enough to make around 2 medium-sized jar candles. Select the quantity as per your requirements.
Step 2: Let the wax cool down a little. Now, if you are interested in making scented candles, you can add some fragrance oil to the melted wax. You may also add some colour to the candles.
Step 3: Before pouring the wax into the candle moulds or jars, you must align the candle wicks properly from the bottom. Use a wick centering device or chopsticks to keep the wicks aligned while pouring the melted wax.
Step 4: After pouring the candles in the jar/mould, allow it to cool down and cure. You may use the candles after 2 or 3 days.
Conclusion
We hope that you have understood how to make candles from home. Now, you can start making and selling candles from home. Please share your feedback after exploring the process. For buying all the candle making supplies at discounted rates, you can visit the official portal of JINDEAL INC. You will find different types of fragrance oils, candle waxes, wicks, and other supplies easily on their website.